How to Use Honda Magic Seats®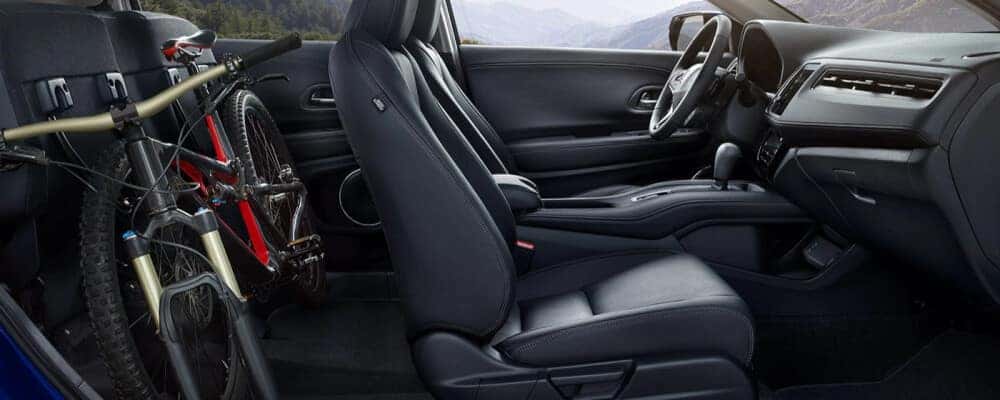 ---
If you're the owner of a spacious new Honda, you might be wondering: "Can I flip up the second-row seats for added convenience and versatility?" Of course you can, and it's all possible with the great new Honda Magic Seats® offered on several of the brand's family-friendly models and not only delivers a relaxed ride but also enables you to tackle more on your Denver commute. Learn more about the Honda Magic Seats®, and then shop for your very own Honda with the automotive experts at Fisher Honda today!
How Do I Use the Honda Magic Seats®?
What makes the Honda Magic Seats® such an upgrade to your standard seating is the four distinct modes available to customize seating to fit more cargo and passengers or make your Arvada adventures more relaxing. Here's a look at four modes of the Honda Magic Seats® below:
Utility Mode: This is when you fold the rear seats completely flat which will enable you to use the maximum of your vehicle's cargo space.
Long Mode: Here, you can fold down the rear seats and front passenger seat to make sure larger items have enough space to fit.
Refresh Mode: Fold down your front passenger seats all the way down to enjoy a relaxing break on your next journey.
Tall Mode: Remove the rear headrests and fold them into a vertical position to fit taller items on board.
Here's a quick guide on how to fold the Honda Magic Seats® below:
​​Release and store your center seat belt
Secure your seat belt in the holder
Lower the headrests all the way down
Use the seatback release lower the seatback
Lift up the seat cushions Up for additional vertical room
Which Honda Vehicles Have the Magic Seats®?
The big question is which Honda vehicles have the Magic Seats® included as a standard feature? This distinct cabin feature is available on newer iterations of a range of options like the Honda Fit, Honda HR-V, and Honda Odyssey.
Check Out More Honda Features at Fisher Honda
As you can see, the Honda Magic Seats® provide a range of capabilities and makes it possible to accomplish more at the wheel of your next Honda on Aurora roads. Check out more helpful vehicle features at Fisher Honda with our manufacturer hub or start searching for your next ride among our new vehicle specials. Contact us today for more information and to schedule an appointment at our Honda dealership right here in Boulder!