Honda CR-V Maintenance Schedule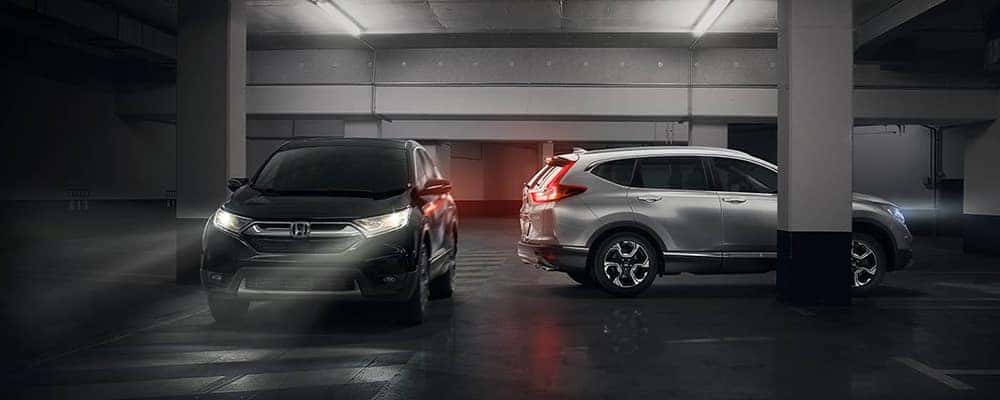 Keeping up with the maintenance schedule for your Honda CR-V is critical to ensuring your vehicle lasts as long as possible. Read on to learn more about the key maintenance items Boulder area drivers should know about the Honda CR-V maintenance schedule. You'll also learn about the exact steps necessary to keeping your vehicle in tip-top shape, whether it's a used Honda CR-V from 2007 or a newer model.
• Replace the brake fluid every 3 years Independent of the maintenance messages in the information display
• Inspect idle speed every 160,000 miles.
• Adjust the valves during services A, B, 1, 2 or 3 if they are noisy.
ADDITIONAL SERVICES
• 15K, 30K, 45K, 60K, 75K, 90K, Alignment……………… 2 WHL $79.95… 4 WHL $99.95
• Replace Brake Fluid ………………………………………………………………………………….. $115.95
• Balance Tires…………………………………………………..2 WHL $30.00……….. 4WHL $60.00
TAX NOT INCLUDED
Oil Change
Oil changes are one of the most important items on the Honda CR-V maintenance schedule. Both the engine oil and the oil filter should be replaced. While the exact mileage at which you should have oil changed varies by vehicle, it's generally a good rule of thumb to have the oil changed every 3,000 to 10,000 miles depending on the make, model, and year. Be sure to ask our associates for the specific details about your vehicle.
Brake Inspection
The brakes should be inspected. Both the front and rear brakes and their pads and discs should be inspected for wear, damage, and cracks. Calipers should also be checked for damage in addition to potential leaks and mounting bolt looseness issues. It is especially important to have brake inspections and maintenance conducted as the brakes are the most essential piece of safety technology onboard your vehicle.
Balance Tires
Tire balancing can help to keep your tires and wheels in excellent shape. As a wheel rotates, the asymmetries of mass inherent in the manufacturing of these products can cause issues with vibrations and handling. You'll likely be able to notice when you need your tires balanced as a result of suspension problems and other handling issues encountered en route.
---
More on Honda Service
Schedule Service Whether the check engine light is on, or something just doesn't feel right, look no further than the team at Fisher Honda in Boulder. Here, you can expect some of the best vehicle service available in Boulder, thanks to: ASE-certified technicians A wide stock of genuine parts for onsite repairs The latest tools…

Drivers have spoken: Fisher Honda, the new/used car dealer that Denver and Boulder drivers trust, has earned a rating of 4.8/5 across more than 800 independent Google reviews. Perhaps it's because of our family-oriented personalized care. Or maybe it's due to the extensive new vehicle inventory. Either way, we are proud to announce that customers…

The environment in Colorado can be rough on any vehicle, especially a brand-new car. To protect you and your investment, Honda offers several protection packages and all-season protection packages for most Honda models. Each protection package is customized for your vehicle, so the accessories in the packages will differ. Honda Protection Packages The standard protection…
Honda Service Coupons Near Denver