Tips for Tackling Mountain Driving in the Winter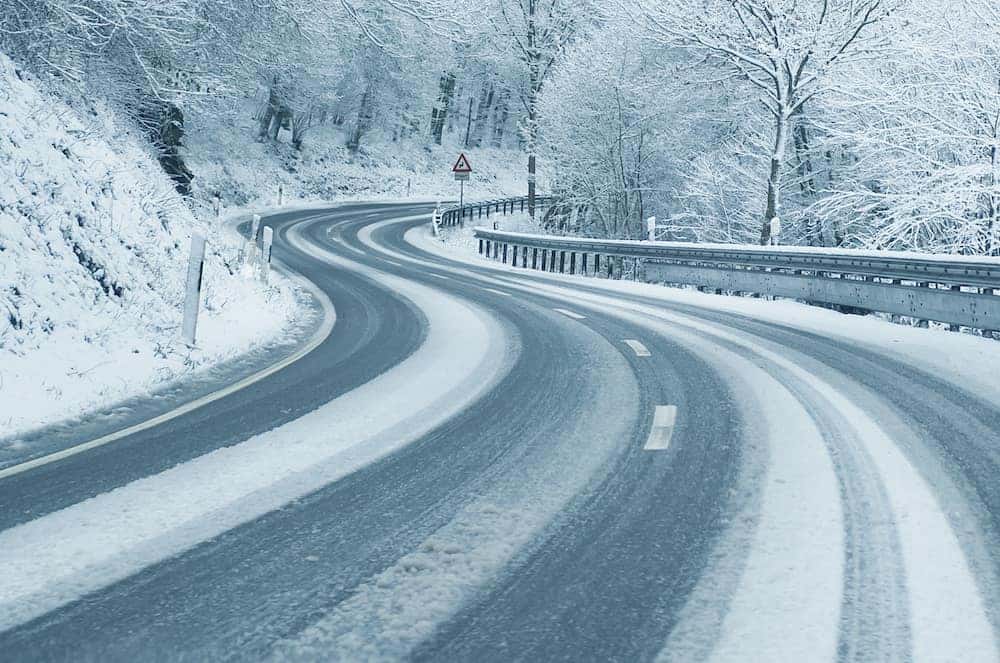 Driving in the snow can be frightening if you aren't prepared. We're here to help you get ready to take on winter – safely – with some handy, practical winter driving tips for mountain driving that will make the Denver commute to Arvada a little less hazardous.
Prepping for Mountain Driving During the Winter
Before the cold season hits, it's essential to put together an emergency kit that can get you through the worst of what the season has in store. You can either purchase a kit from or build your own. Whichever option you choose make sure it includes the following:
Gloves
Blanket
Hand Warmers
Non-Perishable Food Bars
Water (Leave Room For Expansion When They Inevitably Freeze)
First Aid Kit
Jumper Cables
Tire Chains
Knife
Shovel
Kitty Litter
Flashlight
Radio
Extra Batteries
Cell Phone Charger And Cable
Flares
Most of these items won't cost you much and could save you if you get stuck and must wait for help.
Safe Driving on Snowy Mountain Roads
Driving in the mountains in the snow is not the same as winter lowland driving. While you will do some things differently, others require a bit more finesse:
Keep it Slow: Rapid acceleration or deceleration can cause you to lose control.
Turn Off Autonomous Driving Features: Systems like lane keep assist can be literal lifesavers when the roads are dry, but in ice and snow, they could create a problem.
Shift Into Low Gear: If your vehicle isn't an AWD model, shifting into a lower gear (from D to 2) will slow your transmission's spin, slowing the vehicle without employing the brakes.
Check Your Tires: As the temperatures and altitude change, so does the pressure in your tires. Make sure they're inflated to the PSI recommended in your owner's manual for best traction.
Keep the Lights On: If your vehicle doesn't have daytime running lights, turn your headlamps on so other drivers will be sure to see you.
Use Brakes Sparingly: As a rule, you should never slam on the brakes – it can send the vehicle into a skid you can't control. Instead, brake gently and use your transmission to slow you when appropriate.
Steer into a Skid: If you start to skid out, go with it. Take your foot off the gas and steer into the skid. This will prevent you from flipping when the car gains purchase again.
Don't Stop on Hills: Stopping when going up a slope can make it impossible to get your momentum back and cause you to slide back into other cars.
If It Seems Too Dangerous to Go Out, Stay Cozy at Home!
In the end, the best thing you can do when the snow hits in the mountains is stay home. You'll save on gas and prevent winter damage to your shiny new Honda in the process.
---
More Driving Tips
Driving in the snow can be frightening if you aren't prepared. We're here to help you get ready to take on winter – safely – with some handy, practical winter driving tips for mountain driving that will make the Denver commute to Arvada a little less hazardous. More Colorado Winter Driving Tips Prepping for Mountain Driving…

Winter is coming, and you know what that means: snow. Lots and lots of snow. While the weather in Colorado can be intimidating, you can be prepared for what's coming and enjoy the season rather than dreading that next storm if you take a few steps now before it gets here. Get a Vehicle Check-Up…

Purchasing a vehicle is a big investment, but have you thought about what comes next? Who will you rely on to maintain and service your vehicle? The Fisher Honda service department is all about giving value to your Honda and helping you with what comes after the purchase of your vehicle. Honda Service Department Overview…